test
Zoso - The Ultimate Led Zeppelin Experience
with
Zoso - The Ultimate Led Zeppelin Experience
(Doors:

2023-11-04 19:00:00

)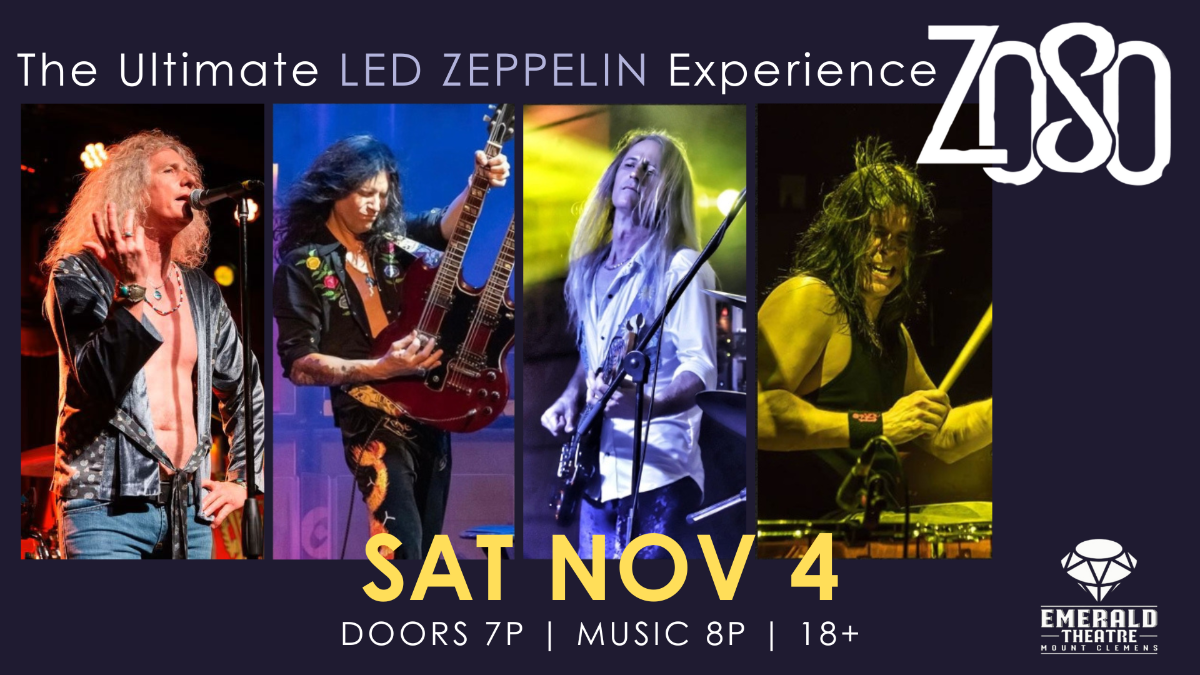 $32.00 - $200.00
Zoso - The Ultimate Led Zeppelin Experience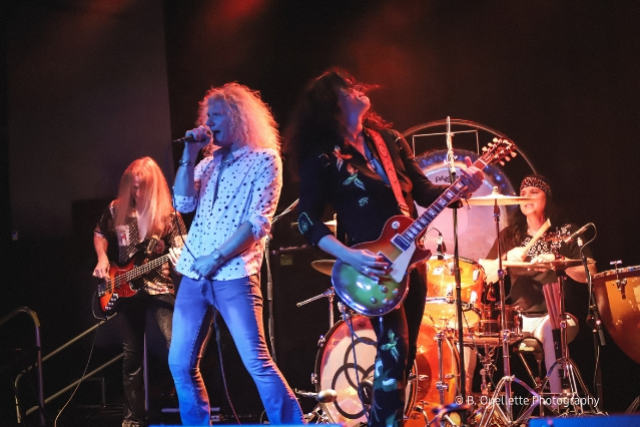 ZOSO Celebrates 28 Years as America's Premier Led Zeppelin Tribute Band
Over the 28 years and over 4500 shows since ZOSO came together as a group in the mid-'90s, the
seemingly tireless quartet has continued to earn its well-deserved reputation as being, in the words of The
L.A. Times, "head and shoulders above all other Led Zeppelin tributes."
Surely no singer has ever captured the distinctive timbre, range, power, and seductive force of
Robert Plant's vocal delivery as adroitly as ZOSO's lead vocalist and founder, Matt Jernigan. ZOSO co-founder
Adam Sandling, the band's multi-instrumental master of electric bass, keyboards, and mandolin, likewise
echoes John Paul Jones' myriad gifts to a tee. What's more, the band's new blood has turbo-charged the
ZOSO formula even more: Drummer Bevan Davies' impressive pedigree includes the drum chair in Danzig,
Jerry Cantrell of Alice In Chains, Static X, and regular gigs with The Cult's Billy Duffy. Taking on the Jimmy
Page chair for ZOSO in May of 2022, new lead guitarist James Volpe Rotondi brings an equally high-level CV
to the table, as a former member of Humble Pie, Mike Patton's Mr. Bungle, and French superstars AIR.
ZOSO doesn't cut corners on either the look or sound of Led Zeppelin. Instead, the band draws
liberally and meticulously from Led Zeppelin's recorded live and studio output to present a vivid performance
picture of the classic live Zeppelin of 1968-1977. No wonder the St. Petersburg Times noted that, in addition
to their virtuosity and spot-on visual presentation, ZOSO is also "the most exacting of all the Led Zeppelin
tributes." The Chicago Sun-Times put it even more succinctly: "[ZOSO is] the closest to the original of any
Led Zeppelin tribute."
ZOSO's ongoing invitation to all generations, all ages, all backgrounds of Led Zeppelin fans, then, is a
very simple one: Relive it . . . LIVE.